Don't you just LOVE discovering new things you like? I was randomly making my way through some Hand-Made site like Etsy and I just saw something really unique and cute.

Rabbits on Marshmallow Tree[6"x8] Acrylic on wood
I couldn't help but click on it. This was so cute and simple, and Melissa would just LOVE it with these bunnies on it. The artist's name is Kristiana Parn, and I found
the artist's website
and saw some more great art :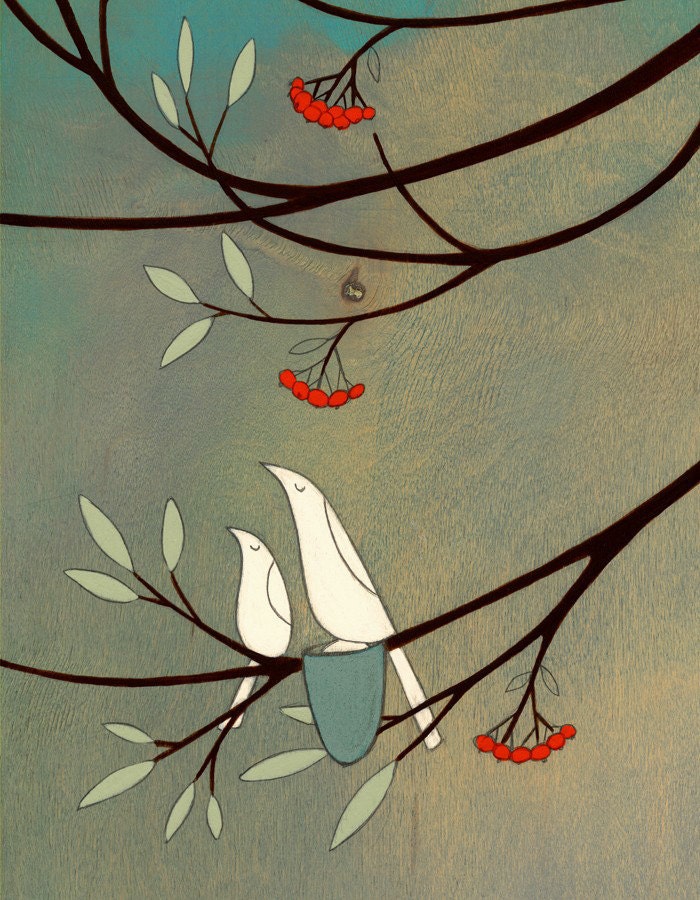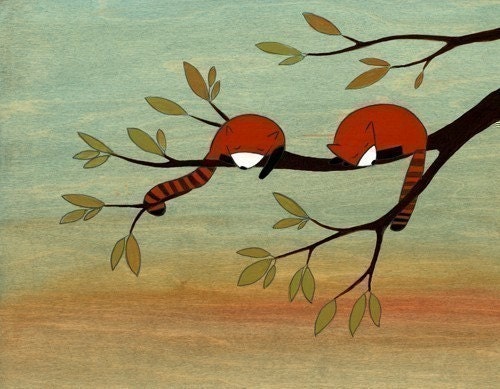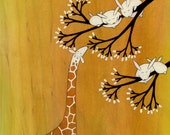 I can't explain why, but these paintings just make me happy. I just love the colors and the cute simplistic animals. I bought her a mounted print of this one for her birthday:
It's called "A Story about Little Rabbits" and it reminded me of WATERSHIP DOWN, and I knew it would remind Melissa of it too. She loved it! And now she's making a list of other prints from this artist that she wants. If you have a couple of minutes,
go to Kristiana Parn's Etsy store
and view the lot of them. There's some really great stuff in there.